Principal's Message
Principal's Message for 2023
Since last year, we have been emerging from the shadow of COVID-19 and returning steadily to normalcy. However, the world we live in remains BANI – Brittle, Anxious, Non-linear, and Incomprehensible.  We all need to be resilient to thrive in a BANI world.
In my 2019 new year message to the school just before COVID hit the world, I urged all of us to grow strong by serving.  Indeed, our resilience grows when we live a life to serve others, when we find the purpose of life in serving others. As we begin a new year, I want to bring back this message that is enshrined in our school motto found in our school crest: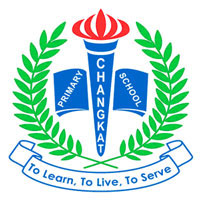 All members of Changkat are to learn, to live what we learnt, so as to serve others. We are truly serving when:
there is no string attached - serve even no one notice or appreciate
we are not calculative - serve out of joy; serve friends as well as enemies
we listen with patience before action - serve with sensitivity
In this new year, I challenge each of us to look for ways to serve others in our community. This could be through doing a part to save the Earth, making the table cleaner than before it is used for the next user, volunteering for a task, mentoring others, or simply being a listening ear for someone in need. By putting the needs of others first, we can contribute to a culture of care and empathy that will benefit everyone. Your efforts will make a real difference in the lives of our parents, students, staff and yourself.
Thank you for your commitment to serve others. I wish you all a happy and healthy new year.
Cheng Huey Teng (Mrs)