Microsoft Office 365 (ProPlus)
Microsoft Office 365 (ProPlus)
Dear Students,
As part of the MOE-Microsoft Student Use Benefits, students can use their MIMS (Student iCON) accounts to download Office Applications such as Excel, PowerPoint, Word, etc.
This access is free for students whose parents have given their consent to MOE's centrally provisioned digital tools.
Office.com online services (eg. OneDrive, Teams etc) are not available at this phase of deployment. More details will be shared at a later date when the services become available.
Office 365 ProPlus is a suite of productivity tools (including full version of Excel, PowerPoint & Word) that is installed on your personal desktop, laptop or mobile device and Personal Learning Device (PLD).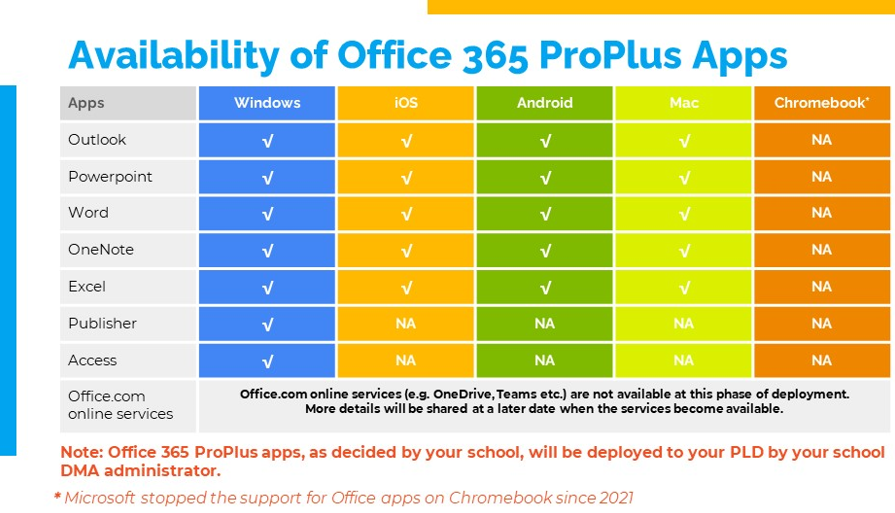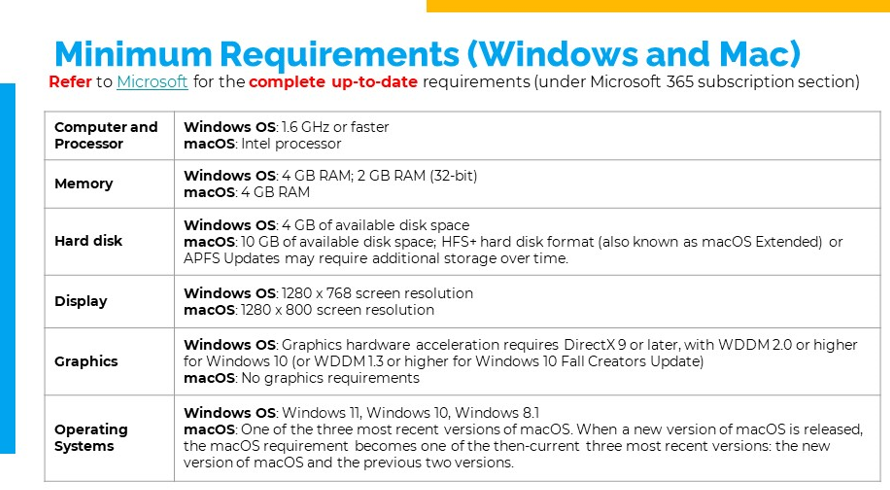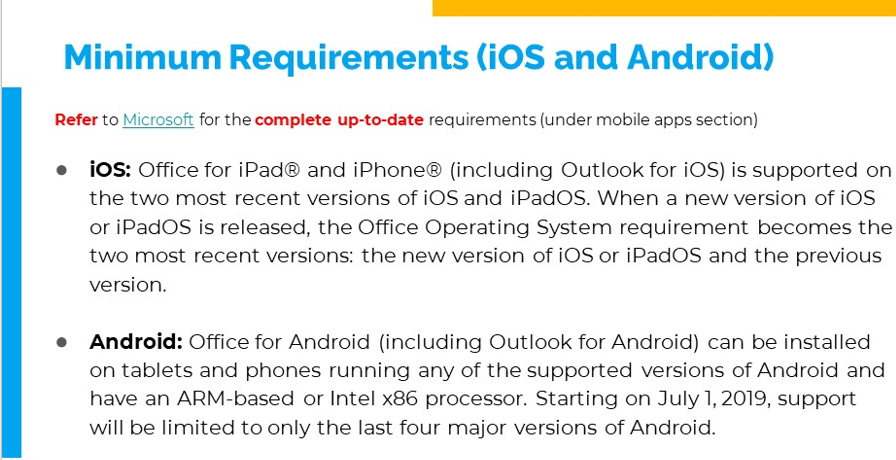 Click here to view the guide on how to install and activate the Office 365 ProPlus.